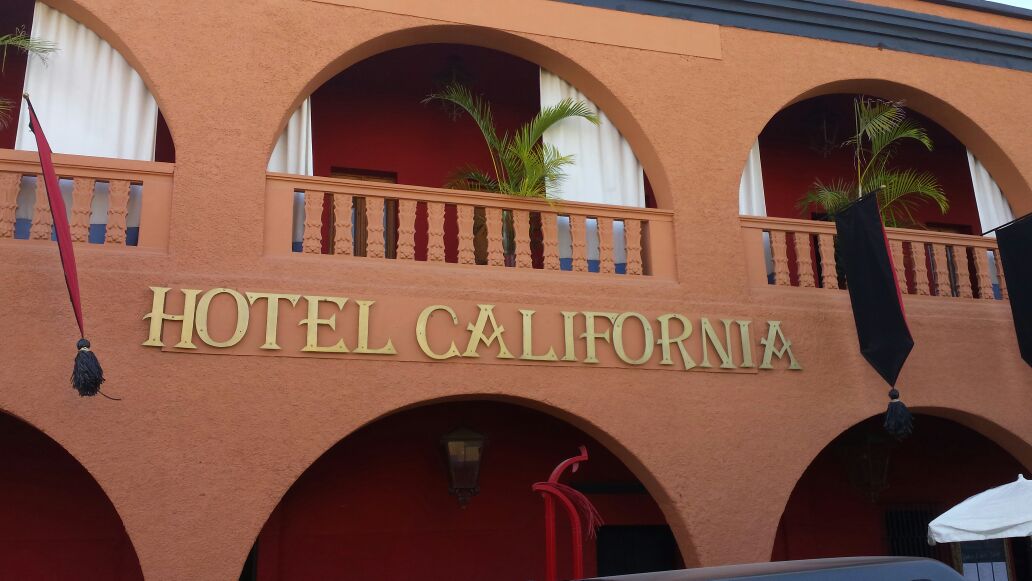 TRAVEL GENERAL INFORMATION
| | |
| --- | --- |
| Period of this trip: | March 2015 |
| Country: | USA and Mexico – California |
| Currency used: | USD |
| Duration: | 10 days |
| Number of travelers: | 2 |
| Budget: | ca 3.300 GBP or (1.650 GBP pp) |
| Best Period: | All Year |
| Guide used: | NA |
| VISA: | ESTA to do on line prior arrival valid for 2 years |
| General Info: | Travel in US is very easy. We had only few days so we decided to fly to Mexico and also to book all accommodation prior our arrival. We also went for 3-4 stars accomodations…so consider this when you plan your own trip! |
TRAVEL PLAN
Day
Area
What to Do
1
London to Los Angeles
All day flight to Los Angeles with arrival in the early afternoon. We decided to relax by the pool of our hotel after a long flight and recover a bit from Jet lag.
2-4
Los Angeles
What we've done in LAX (Classics):

Malibu;
Santa Barbara
Hollywood Studio – 95 USD ticket
Beverly Hills
Palm Beach
Lots of shopping…

We tried few restaurants and this is our suggestion
Kabuki Restaurant Hollywood
1545 N. Vine St.
Hollywood CA 90028

4
San Diego
After good breakfast we drove from LA to San Diego (ca. 180 km).
The rest of the day we visited the city.
Must see things click here
5
San Jose Del Cabo – La Paz
After leaving our car at the San Diego airport, we took the flight to San Jose del Cabo (Mexican side of Baja California) – (ca. 2 hs). We collected our new car and drove to La Paz.
On the way to La Paz, we stopped in Todos Santos, a little town by the coast, also famous for the Hotel California (the Eagles' song and album from 1977). The beaches around Todos Santos are also beautiful.
6
La Paz – Isla Espiritu Santo
We decided to take one of the many "half day tour" to the island of Espiritu Santo (1 hour boat from la Paz). This is a small paradise with 9 amazing white sand beaches. We saw many sea lions and whale sharks just so close that could almost touch. See pics!! It was amazing!
7 – 8
Cabo San Lucas
We drove to Cabo San Lucas (158km) crossing Sierra de la  Giganta. From January to March is possible to see the whales in the Bahia Magdalena, with whale watching tour starting from Lopez Mateos.
9 – 10
Cabo San Jose – LAX – London
Last couple of days we just enjoyed the beach in Cabo San Jose and our resort.
Last day, we drove back to Cabo San Jose int airport to get our flights to LA and connecting flight to Europe late at night.
TRAVEL COST LIST
Los Angeles accommodation
– 3 nights –

We choose to stay in one apartment in Beverly Hills with AIRBNB (84£pd)
£251
Hotel San Diego
– 1 night –


Marriott Marquis San Diego Marina
333 W Harbor Dr, San Diego 92101
ph: +1 (619) 234-1500
website: www.marriott.com

Marriott is always a good choice!!

£125
Hotel La Paz
– 3 nights –

La Concha Beach resort
Carretera a Pichilingue km 5, 23010 La Paz, Mexico
ph: +526121216161
www.laconcha.com

We loved staying in this resort!

£426
Car Hire
Small car hire (with insurance) – USA + fuel
web: www.rentalcar.com
£190
Small car hire (with insurance) – MEX + fuel
£245
Trips and Other
Boat trip to Isla Santu Spiritu ($50 pp)
£70
Whale Shark watching tour ($50 pp)
£70
Flight from San Diego to Cabo San Jose – Spirit airlines (£69 pp)
£137
Flight from Cabo San Jose to LA (£120 pp) – Alaska airlines
£240
Meal
Average Meal Price
$10-50
Average Drinks Price
$3-8
Total Holiday Cost Range per 2 people (10 days)


(inclusive of meals, souvenirs etc, excluding international flights)

£2,200-2,400
International flights
London – Los Angeles – British Airways (£500 pp)
£1,000
Total Holiday Cost Range per 2 people (10 days)
£3,200 – 3,400
TRAVEL PLAN MAP
"The world is a book and those who do not travel read only one page." ― Augustine of Hippo