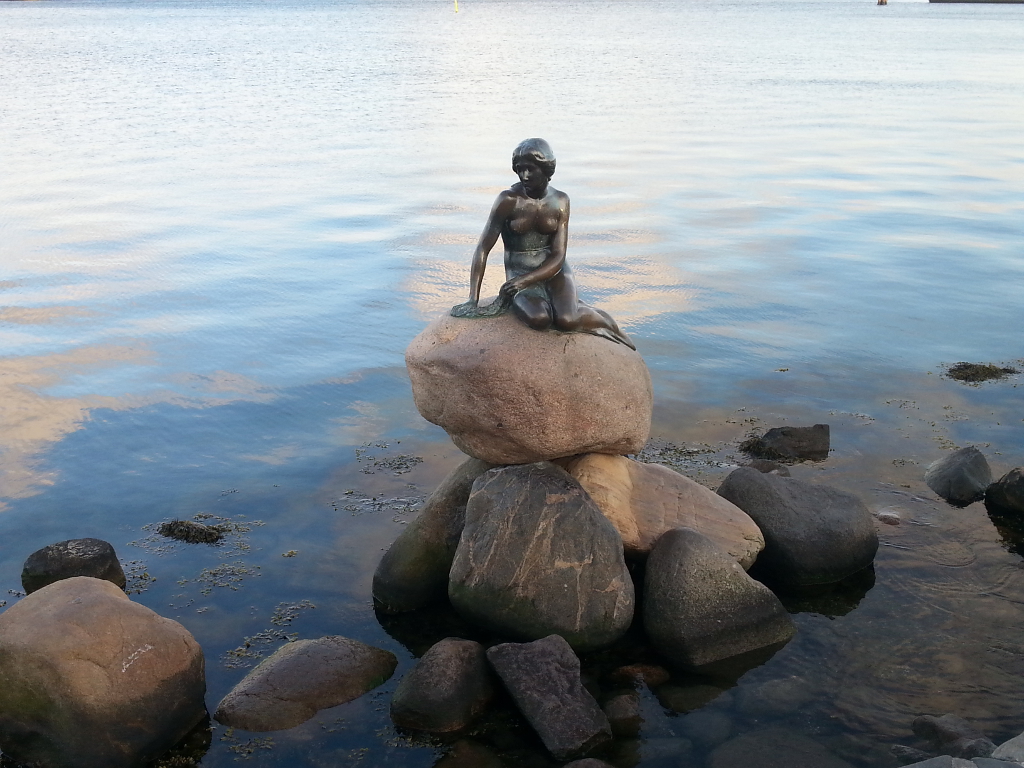 TRAVEL GENERAL INFORMATION
| | |
| --- | --- |
| Period of this trip: | April |
| Country: | Denmark (Rungsted Kyst – Copenhagen) |
| Currency used: | Danish Krone (DKK) |
| Duration: | 3 days |
| Number of travelers: | 1 |
| Budget: | 480 GBP |
| Best Period: | All year |
| Guide used: | NA |
| VISA: | None for EU citizens |
| General Info: | I spent 2 days in Copenhagen after a week conference in Rungstedgaard (less than an hour north of the capital, by train). The Danish capital is a very nice and relaxing place for a city break. The weather was great (sunny most of the time), and perfect to explore the canals and wander in the districts on foot or by bike. |
TRAVEL PLAN
Day
Area
What to Do
1
London – Copenhagen – Rungsted Kyst
The town has a nice marina and park/woods where I spent some time after the conference. Among the other things it is possible to visit the Karen Blixen Museet (museum of modern art). The venue for the conference was great in terms of both accommodation and food.
2
Rungsted Kyst – Copenhagen
Nyhavn (new harbor) – Fristaden Christiania (freetown Christiania) – Christianshavns Vold – Nyhavn
From the central train station it is easy to reach the Nyhavn area (half an hour on foot, crossing the city centre or 15 minutes by taxi for 100 DKK circa). I had a quick look around an then decided to move towards the Christianshavns Kanal. I had a nice walk and reached the Experimentarium (science museum) before stopping at the farmer's market on the side of the museum for a cheap (for Danish standards) and tasty Belgian lunch (several international stands of street-food can be found in the market).
Then I moved towards the freetown of Christiania, social experiment, 'Green Light District'… and major tourist attraction. Although tolerated in this area, it is illegal to sell or possess marijuana in Denmark, which explains why the sellers avoid to show their face and explicitly ask not to make photos within the main area. Behind the district, the Christianshavns Vold, part of the bastioned fortification ring which used to surround Copenhagen, today a nice park to have a walk.
Finally I headed back to the Nyhavn, stopping at Church of Our Saviour, also famous for the panorama view from the bell tower. Once in Nyhavn I had dinner and then went back to the hotel.
The hotel is in a great location, but really not a great value for the money in terms of comfort and cleanliness.
3
Copenhagen – London
Canal Tour – Kastellet – City Centre
The second day in Copenhagen I took one of the many tours by boat of the canals (40 DKK) which in my case lasted around one hour. Once back at the Nyhavn, I crossed the city centre to reach the kastellet (the city ancient fortress) and meet the little mermaid, the iconic bronze sculpture, of a character from H.C. Andersen's Fairy-Tale House.
From the Kastellet I walked towards the Rosenborg Castle, then through the castle gardens, the King's New Square (at present partially covered due to the new metro under construction) and back to the hotel where I took back my baggage before stopping for lunch at the Almanak, former ferry-boat station (usual good but incredibly overpriced food).
Finally I crossed the city centre towards the central station via Amagertorv and Frederiksberggade, historical and shopping area.
General comment about the Danish food: it is usually good and tasty, but incredibly overpriced… and strangely small portions (a-la nouvelle cuisine)! What the rest of the world calls "starter", in Denmark seems to be a meal.
TRAVEL COST LIST
Copenhagen
– 1 night-

Hotel Maritime
Peder Skrams Gade 19
DK-1054 København K
Tel. (+45) 3313 4882
e-mail: hotel@maritime.dk
website: http://www.hotel-maritime.dk/

DKK 1,000
Rungsted Kyst
– 1 night-

Rungstergaard
Rungsted Strandvej 107
2960 Rungsted Kyst
Tel: +45 8644 22
e-mail: reg@rungstedgaard.dk

DKK 910
Train
Train Tickets from Airport to Copenhagen – Return (DKK 36 one way)
DKK 72
Train Tickets from Copehangen to Rungsted Kyst Station -return  (DKK 84 one way)
DKK 168
Trips & Other
Canals Tour (DKK 40 pp)
DKK 40
Taxi from Central Station  to Hotel (ca 5 Km)
DKK 100
 Ticket to Karen Blixen Museet
DKK 75
Meal
Average Meal Price
DKK 200-350
Average Drink Price
DKK 30-50
Total Holiday Cost Range per 1 person (3 days)


(inclusive of meals, souvenirs etc, excluding international flights)

DKK 3,450
International flights
London-Cophenagen – Norwegian Airlines (£ 150 pp)
£ 150
Total Holiday Cost Range per 1 person (3 days)
DKK 5,000
£ 480
TRAVEL MAP
About
"Travel makes one modest. You see what a tiny place you occupy in the world." ― Gustave Flaubert