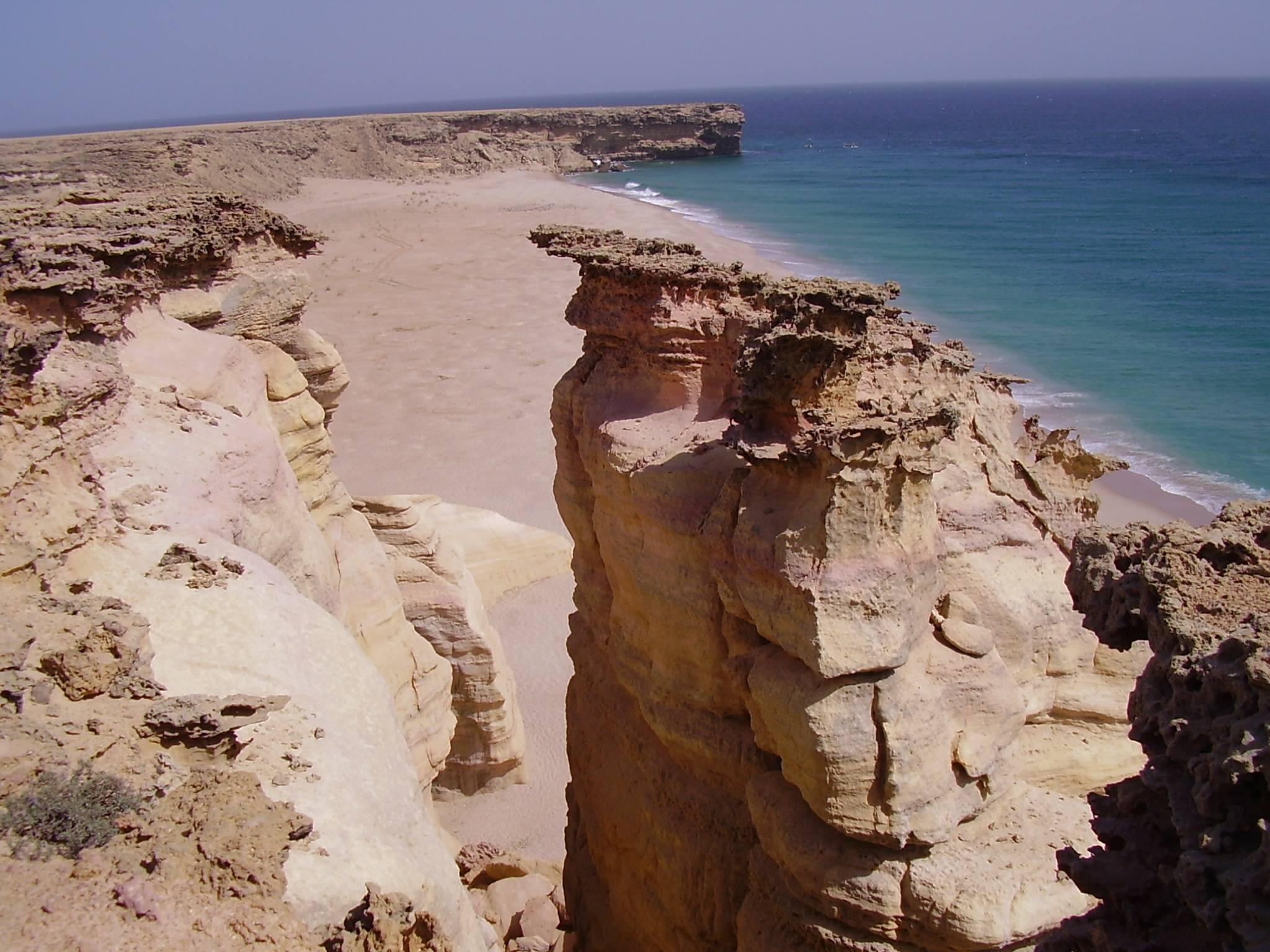 TRAVEL GENERAL INFORMATION
| | |
| --- | --- |
| Period of this trip: | October 2014 |
| Country: | Oman |
| Currency used: | RO and Euro |
| Duration: | 8 days |
| Number of travelers: | 2 |
| Budget: | ca 2.000 GBP or (1.000 GBP pp) |
| Best Period: | All Year |
| Guide used: | NA |
| VISA: | No for EU |
| General Info: | We choose Oman in this season because is when the green sea turtles are nesting and at the same time we could see the eggs hatching and baby turtles coming out from the nest. Watching the turtles' night dash to the sea is among the most spectacular thing we ever seen in our lives….however we were really disappointed by the local people not caring about the environment and destroying nests and killing little baby turtles… |
TRAVEL PLAN
Day
Area
What to Do
1
London to Muscat
It takes just 6 hours to arrive to Muscat. We took the night flight and arrive early in the morning, leaving us a full day to explore the city. The city extends for ca 50km along the cost and touristic attractions are in different part of the city. The quick way to explore the city is to book a tour or drive across the city. Our Guest House organized the tour for us as well as the pick up from the airport. We visited the Muttrah fish souq (market), Mutthah Corniche, silver and spices souq, the Sultan Qaboos Grande Mosque (open only in the morning), and Oman Parliament.After the full day tour of Muscat, we drove 200km south to Ra's Al Hadd village where our guest house was. "Casa Oman" is a private "home" owned by a very nice Italian guy, Iapo. We loved Iapo enthusiasm and definitely recommend to stay at his Casa Oman (Oman's home).
1-4
Ra's Al Hadd
Iapo organized for us fantastic tours:
– day 1: Bimmah Sink Hole + White Beach a Fins + Wadi Shab + Sur (ca 300Km, 40€ pp)
– day 2: Wadi Bani Khalid + Wahiba Sands (ca 500 km, €40 pp)
– day 3: dolphin watching boat tour (€20 pp)
…and sea turtles watching every night (for free) just outside Casa Oman by the beach. We also helped saving baby turtles from predators (including humans) releasing them in the water.Casa Oman Extras worth mentioning:
– 10 RO (€20) pp for lobster dinner
– 10 RO (€20) pp for Al-Hassa beach BBQ and camping.
– 10 RO (€20) pp for typical omanite lamb dinner
5-7
Muscat
 Forgive us Iapo! We loved your Home and the friendly athmosphere….but few days in a luxury hotel is an experience we had to try! Shangri La is simply the best!! It's like they said…almost as if you have walked into a real Arabian palace!
8
Muscat to London
Sadly we had to go back to London.
TRAVEL COST LIST
Ra's Al Hadd Guest House
– 4 nights –
CASA OMAN on facebook
email: casa.oman@gmail.com
(€40 pd per person including breakfast, lunch and dinner)

€320
Hotel Muscat
– 3 nights –

Shangri-La's Barr Al Jissah Resort and Spa
PO Box 644, Muscat 100, Sultanate of Oman
T:(968) 2477 6666 F:(968) 2477 6677
email: slmu@shangri-la.com
website: www.shangri-la.com

Shangri La – a luxury experience unforgettable!!

€556
Trips and Other
Guest House taxi from and to Muscat
€200
Guest House Toyota 4by4 (€30 pd) – 5 days
€150
1 day tour Bimmah Sink Hole + White Beach a Fins + Wadi Shab + Sur (€40pp)
€80
 1 day tour Wadi Bani Khalid + Wahiba Sands (€40pp)
 €80
Meal
Average Meal Price
RO 5-20
Average Drinks Price
RO 2-5
Total Holiday Cost Range per 2 people (8 days)


(inclusive of meals, souvenirs etc, excluding international flights)

€1,900 – €2,200
International flights
London – Muscat – Emirates Airways (£360 pp)
£720
Total Holiday Cost Range per 2 people (8 days)
€2,620 – €2,820
£1,900 – £2050
TRAVEL MAP
"The world is a book and those who do not travel read only one page." ― Augustine of Hippo