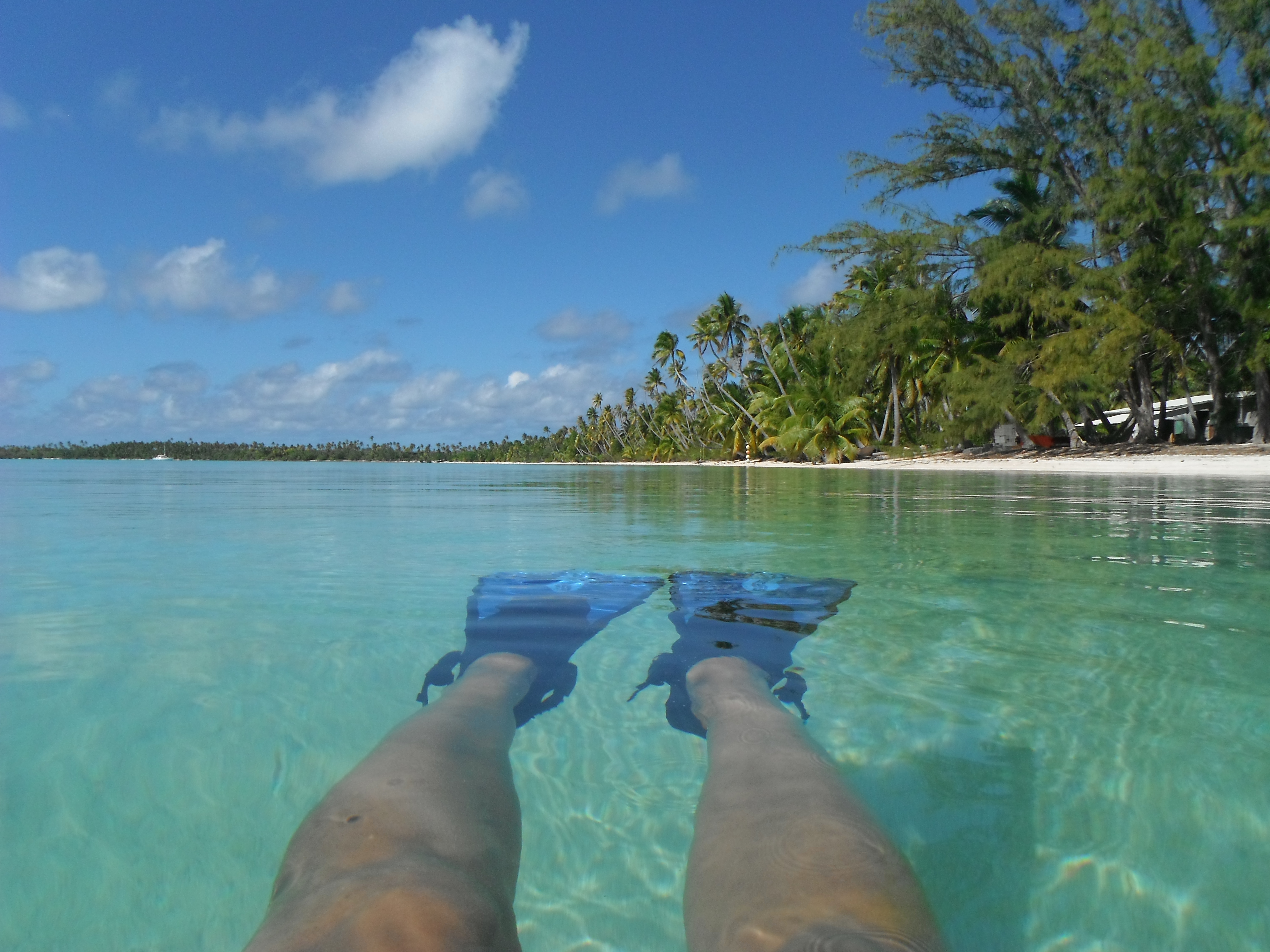 TRAVEL GENERAL INFORMATION
| | |
| --- | --- |
| Period of this trip: | October – November 2013 |
| Country: | French Polynesia |
| Currency used: | Euro |
| Duration: | 3 weeks |
| Number of travelers: | 2 |
| Budget: | ca 10.000 GBP or (5.000 GBP pp) |
| Best Period: | All year |
| Guide used: | Lonely Planet |
| VISA: | no for EU |
| General Info: | French Polynesia has always been for us "the dream paradise holiday destination". Now, due to the considerable costs and the distance we kept this trip for a special occasion – our honey moon. After checking the guide and infinite number of websites from various Countries, I realised that package deal are actually much cheaper than "do it yourself". Accommodations are expensive. The budget options are not really "budget", however you will find that tour operators will offer a better deal than booking on your own. If you speak french, the best deal are offered by french tour operators. An alternative for english speaking or Italian (as in my case) is this small tour operator owned by a French guy (Jean Pierre) who spent 15 years in French Polynesia and he will tell you everything you need to know and will help choosing the best tour across the islands – Manureva Prices are definitely competitive. |
TRAVEL PLAN
Day
Area
What to Do
1
London to Papeete via Paris
24h travel to reach Papeete via Paris and LA. It is basically on the other side of the planet.
2-7
Papeete to Nuku Hiva (Marquis)
The arrival in Papeete was at night, so perfect to recover after 24h flight and be ready for additional 4 hours flight to Nuku Hiva, one of the Marquis Island. Nuku Hiva offers spectacular hiking, stunning landscapes and interesting archeological sites to visit. We stayed in a family guest house – Mave Mai. What we did:
7-10
Raiatea (Tuamotus)
From Nuku Hiva to Raiatea via Papeete. We stayed at the Hawaiki Nui Hotel and for the first time we experienced staying in a over water bungalow…absolutely amazing! This hotel is very nice, however during the week-end it becomes a disco-club…bit noisy!! Things to do:

Full day tour to Tahaa, amazing island with beautiful mutu reef. All tours include snorkeling, visit to the island and vanilla-farm plantation.
Three waterfall hiking – departing from pension Manava.
Uturoa Market

10-13
Maupiti (Tuamotus)
We loved this island, a little paradise, smaller version of Bora Bora but with less tourists. The lagoon is amazing with all tones of blue (check our pics!). Our Pension was Kuriri and we loved the atmosphere and our host hospitality. Things to do in the island:

Visit the Manta Ray spot
Hike to the highest point of the island and enjoy the stunning 360 degree panorama.
Kayak and snorkeling

13-16
Fakarava (Tuamotus)
Fakarava is second largest atoll in French Polynesia (after Rangiroa) and classified "reserve of the biosphere" by UNESCO. We had the best snorkeling of our life…saw reefsharks, Napoleon fishes, sea turtles and many mores! Absolute stunning!
Pension Raimiti is located on the opposite side of Fakarava from the airport. There is no road and the only way to reach the site is to take a boat from the airport or village (1h and 30min). The pension organized excursions based on your preferences, everything is included. The best spot of the Atoll for diving or snorkeling is the South Pass of Tetamanu, which is only 20m by boat from Ramiti. We went there almost every day!!
16-20
Rangiroa (Tuamotus)
Rangiroa is quite possibly the world's most immense natural aquarium and one of biggest atoll in the world. The main activity is diving, but also snorkeling is spectacular. The most incredible spot for snorkeling is called Aquarium, near Tiputa Pass.We stayed at Tevahine Dream resort – massive room. You can use bikes and kayak from the resort and explore the island.Rangiroa is also famous for the pearl farms. We visited the Gauguin's pearl farm
21
Papeete – London
From Papeete we took a flight back to London via LA and Paris.
TRAVEL COST LIST
Hotels
– 19 nights-
Papeete Tahiti Airport Motel
Nuku Hiva Pension Mave Mai
Raiatea – Hawaiki Nui Hotel
Maupiti – Pension Kuriri
Fakarava – Pension Raimiti
Rangiroa – Pension Tevahine Dream
 Inclusive
 National Flights
Papeete to Nuku Hiva
Papeete to Raiatea
Raiatea to Maupiti
Maupiti to Papeete
Papeete to Fakarava
Fakarava to Rangiroa
Rangiroa to Papeete
 Inclusive
Trips & Other
Nuku Hiva – 2 tours (35 € pp)
140 €
Tahaa island and snorkeling tour (80 € pp)
160 €
Maupiti Manta ray tour (20 € pp)
Snorkeling and taxi boat from mutu to main island (15 € pp)
70 €
Rangiroa diving lessons (70 €)
The Aquarium snorkeling (7 € pp)
150 €
Gagaun's pearl farm visit (excl shopping) (10 € pp)
20 €
Meal
Average Meal Price
25-30 €
Average Drinks Price
4-5 €
Total Holiday Cost Range per 2 people (21 days)


(inclusive of meals, souvenirs etc, excluding international flights)

11.400 €
International flights
London to Paris  – British Airways
Paris – Papeete – Air Tahiti Nuhi
300 €
2400 €
Total Holiday Cost Range per 2 people (4 days)
13.800 €
10.000 £
TRAVEL PLAN MAP
"To travel is to live." ― Hans Christian Andersen, The Fairy Tale of My Life: An Autobiography