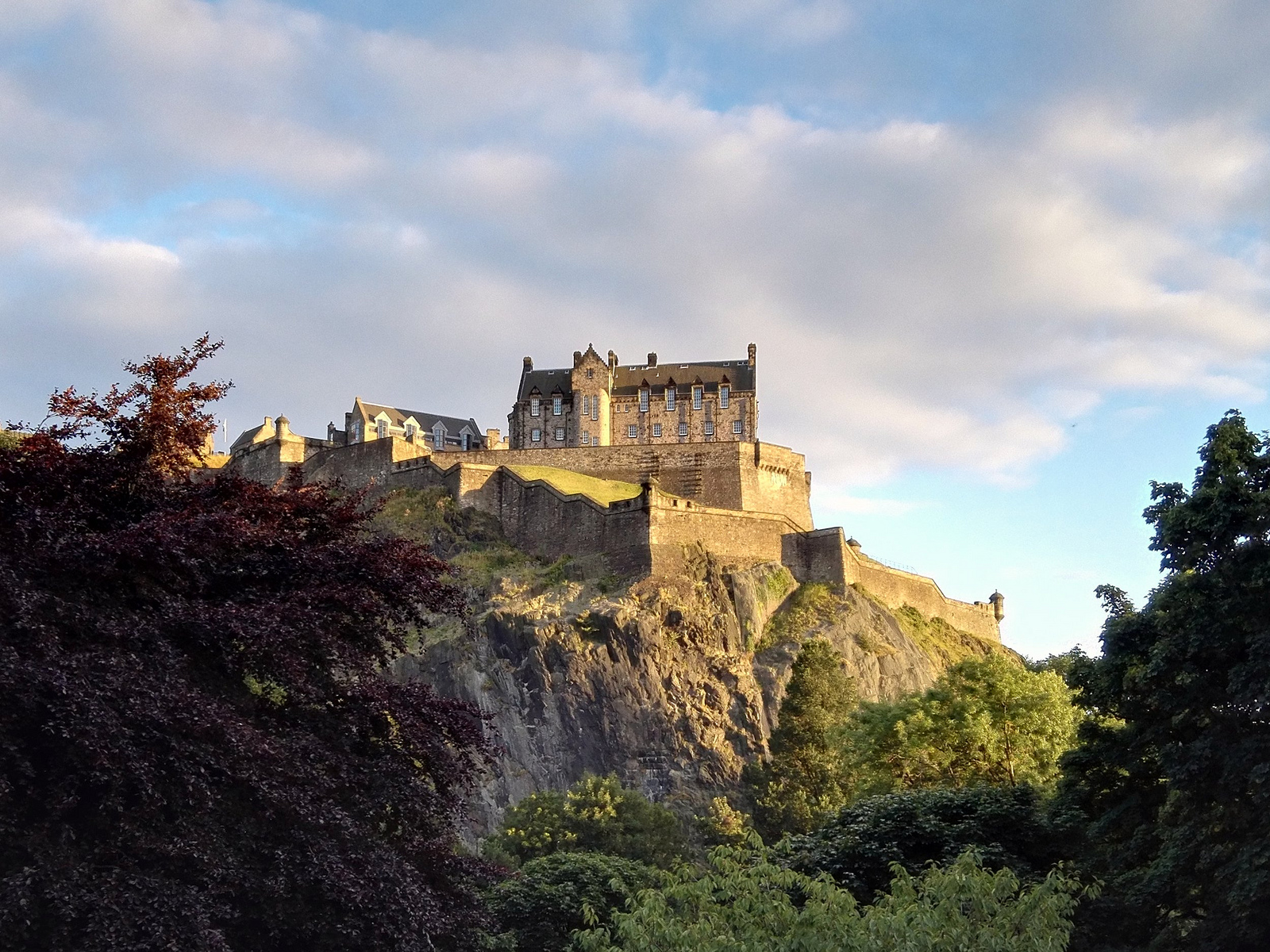 TRAVEL GENERAL INFORMATION
| | |
| --- | --- |
| Period of this trip: | September 2015 |
| Country: | UK |
| Currency used: | GBP |
| Duration: | 3 days |
| Number of travelers: | 2 |
| Budget: | Up to 650 GBP (ca £300 pp) |
| Best Period: | All year – August for the international festival |
| Guide used: | NA |
| VISA: | None for EU citizens |
| General Info: | Edinburgh is Scotland's beautiful capital, also known as the Festival City since the first Edinburgh International Festival in 1947. In August alone there are six different festivals running at the same time! Edinburgh is also a city of art and culture with lots of beautiful museums. Visiting the city is very simple. Local buses are a good way to go around or just walking and walking…it's a small city after all! People are so friendly…they like to talk with you! |
TRAVEL PLAN
Day
Area
What to Do
1
London – Edinburgh
Week end finally started!After work we took a short flight to Edinburgh (only 50 min).
It's so easy to get to the city centre with the bus airlink 100, just outside the arrival. A return ticket is 7£. The ticket can be bought also online or using the app. In Just 30 min we got to the city centre. We stayed in a small apartment booking with Airnbnb.
2 – 3
Edinburgh
Here what to do in a couple of days:

Visit the Edinburgh Castle – £16.50 ticket pp – We didn't go this time!! too busy!
Visit Scottish National Gallery of Modern Art – free admission unless there is an exhibition. We saw M.C. Escher – amazing!
Walk around Stock Bridge area – very nice buildings, little shops & cafe' and it's on the way for the Botanic Garden.
Visit the Royal Botanic Garden for free. Stunning!
Walk by the beach in Portobello – just 20 min by bus (n. 26) from the city centre. We stopper for a tea and a cake in the pub called Dalriada, just by the beach. There was a group playing live traditional music. It was so nice that we went also the following day. Lovely garden and people just so friendly!
Must go sea food restaurant just in the city centre, in Rose Street: the mussel Inn. The soup is incredible! Just 45£ in 2!
Not really Scottish, but this mexican restaurant is very good and always busy (better to book): Miros Cantina Mexicana.

4
Edinburgh – London
So hard to go back to London…but early monday morning flight was just perfect!
TRAVEL COST LIST
Hotel Edinburgh
– 3 nights –
We used Airbnb
£ 250
Trips & Other
Airport express Bus (£7 pp return ticket)
£ 14
Daily bus travel card (£4 pp) – for 2 days
£16
National Museum of Modern Art (for M.C. Escher Exhibition – £9 ticket pp) – else is free
£18 or FREE
Royal Botanical Garden
FREE
 Edinburgh Castle – £16.5 pp
Meal
Average Meal Price
£15 – £25
Average Drinks Price
£1 – £4
Total Holiday Cost Range per 2 people (3 days)


(inclusive of meals, souvenirs etc, excluding international flights)

£400
International flights
London to Edinburgh – return – British Airways (£110 pp)
£220
Total Holiday Cost Range per 2 people (3 days)
£620
"To travel is to live." ― Hans Christian Andersen, The Fairy Tale of My Life: An Autobiography