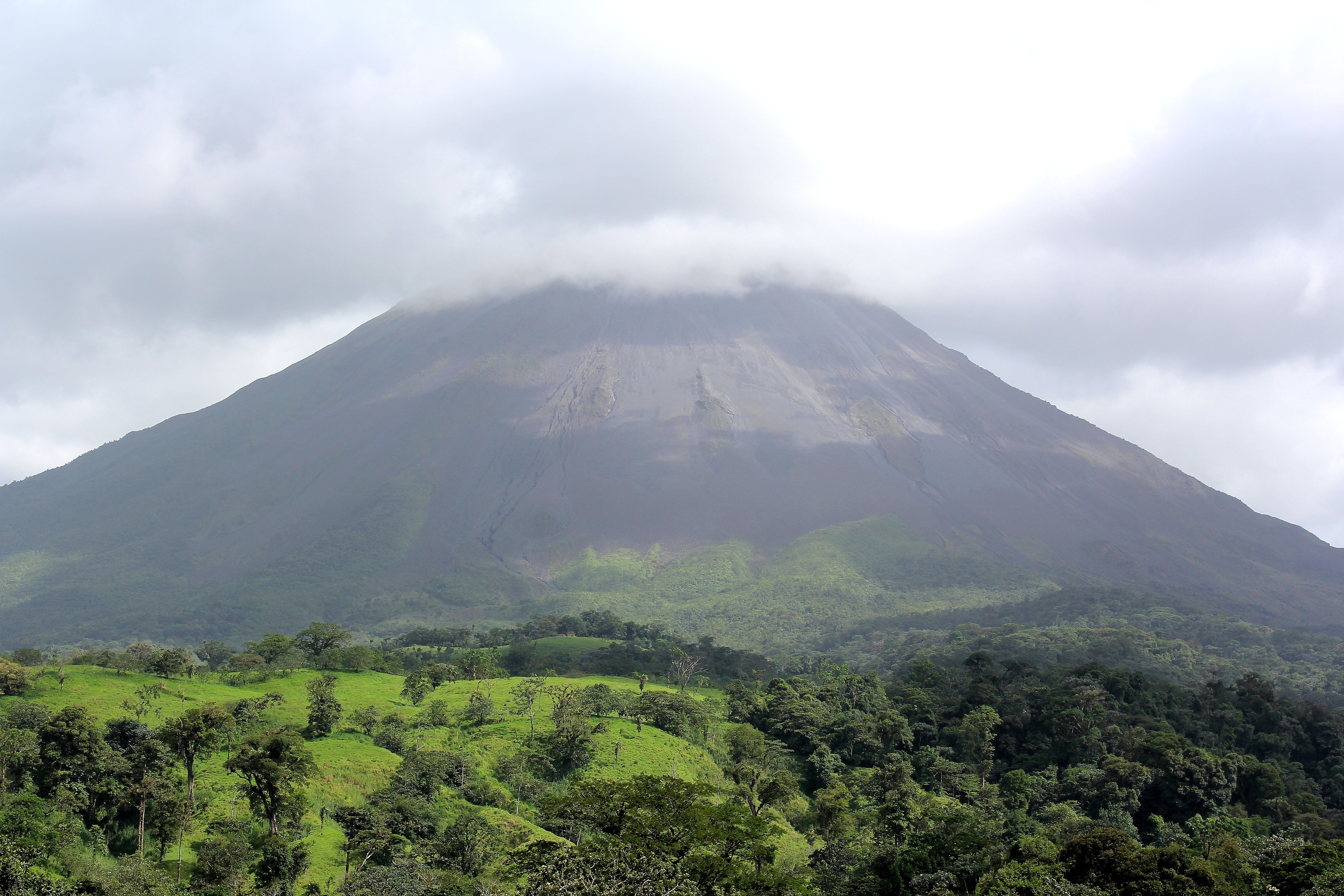 TRAVEL GENERAL INFORMATION
Period of this trip:
August 2014
Country:
Costa Rica and Panama
Currency used:
 US $ and Colon
Duration:
15 days
Number of travelers:
1
Budget:
ca £1550 per 1 person  

Best Period:
All years
Guide used:
Lonely Planet
VISA:
no for EU (90 days max stay)
General Info:

Costa Rica can ben summarized in few words: nice life, full of nature, friendly people, always available to help….it's very affordable place and quite easy to travel even using local buses (but could take longer than with private mini van). I didn't book any hotels/hostels, just arranged locally and quite easily.

Panama is bit more expensive Country, people less friendly, but still very interesting and beautiful.
TRAVEL PLAN
Day
Area
What to Do
1
Milan to San Jose via Frankfurt
Night flight to San Jose, with stop over in Frankfurt where I've been asked to show evidence of how to get from Costa Rica to Panama given that the return ticket was not from San Jose. It was a bit of a problem as I didn't book anything in advance, thinking to arrange something local. After using all my negotiation skills…I've managed some how to get on board…
2
San Jose

The arrival in San Jose was at (gosh!) 4am. I went straight to my Hostel (Pange): not too bad, clean and full of backpackers. The bus ticket from the airport to the city centre was 28 US$.

The first day was dedicated to visit this small city (200K habitants) at 1200m. Nothing particularly astonishing, however the Avenida Central was quite nice and full of little local shops, fast food and street market selling all kind of stuffs. No monuments or square or park to really mention….only Barrio Amon with its Victorian buildings.

After a long flight, early morning arrival, tour of the city… and still a bit in jet lag, I went to bed at 7pm…

3

Conservation area Tortuguero

via Cariari and La Pavona

As expected…awake at 3am..but after all I had rested enough. After breakfast I walked to the Grand Terminal de Caribe bus station to head to my next destination: Cariari. (I booked the ticket the day before btw). The journey was 1h.40m. Traveling local is cheap, but bus was full and I didn't have a seat, just sitting on the ground.

From Cariari I had to take another bus to La Pavona (US$ 2). I paid the ticket directly on the bus – this was suggested me by a very nice local tour guy….

From La Pavona, I bought the boat ticket to the Conservation area of Tortuguero (US$ 4). 1 hour of navigation in a curvy river, awesome!!

Note: from San Jose there are also direct flights to Tortuguero (6.30 am) – ca 40US$ one-way with natureair.

Once arrived, I was approached by local guest house owners, showing their accommodations. At the end I decided staying at La Princesa del Mar Hostel. Nothing special, but just in the middle of the conservation area and with ocean front view. Clean enough for me.

Went to the town to book an afternoon kayak tour (2.30pm) and night turtle watching tour starting at 8pm (45US$ for both) + 10US$ for the park entrance fee.

Saw lots of animals: iguanas, caiman, snakes, birds, monkeys and the famous basilisk lizard "walking" on the water.

Maybe because of the lazy Caribbean atmosphere, maybe because still in jet lag…but I overslept that day and missed the 8pm turtle watching tour…never mind..so decided to stay one more day.

4
Conservation Area -Tortuguero

Awake at 4am…again!! Read a book, waiting for 8am to have breakfast to the near village. Interesting place: few cafe', cheap hotels, souvenirs shops, colorful houses with metal sheet roof, a football pitch with children playing with a broken ball.

The rest of the day I walked by the black sandy beach where I've been stopped several times by locals asking where I was from..very friendly people. Had lunch in one of the local restaurant of the village…super!

This time I could do the turtle watching tour. I was on a small group of 15 people. After a short walk by the beach (stunning sky btw) the guide pointed us out a 1m large sea turtle just nesting. We silently and carefully approached the turtle without disturbing it. Fantastic experience!!

5
La Fortuna
Early morning wake up…this time not because of jet lag. At 5.30am I took the boat to La Pavona (3 US$), then a bus to Cariari (3 US$), then another bus to Guapiles (1 US$), then another one to Puerto Viejo de Sarapiqui (3 US$), to then take a bus to San Carlos (3 US$) and finally took my last bus to La Fortuna, my final destination.

Note: There are also quicker and direct options with private tour minivan instead of local busses (ca.35-50 US$pp)

At the bus stop, I've been approached by a guy offering staying at his guest house. I was so tired that I've accepted. 40 US$ for 2 nights staying at Cabinas Jerry. I've also bought the volcano trip with him after checking it was not a rip off and also the ticket (bus-boat-bus) to my next destination St. Elena. All in all I managed to negotiate 80 US$…not bad!

6
La Fortuna

(Cerro Chato hike)

On this day I did the hike to Cerro Chato. It's a 2 and half hour hike to reach the top and 40 more minutes to reach the lagoon in Chato Crater (amazing!). Saw lots of animals: monkeys, various birds and the famous rana de ojo rojo (red-eyed tree frog) and different type of plants. The last part of the hike is to reach the Arenal Observatory lodge and spa with the natural thermal pool in the middle of the forest (stunning!). The hike is very nice and the view of the Vulcan Arenal (inactive since 1968) is stunning.

Overall the hike was quite hard and long (8km), but it was definitively worth doing for the natural environment which is breathtaking.

7
St Elena – Monteverde Cloud Forest Reserve

The journey to St. Elena was interesting. Took a 30 min bus to the Arenales Lagoon, the biggest artificial lake in Costa Rica (90 km sq); then a boat to cross the lake and another bus to St.Elena. The landscape was really nice, looked like a bit of Scotland and Switzerland.

In St.Elena I stayed at hotel Sabrega (20 US$). I missed the touristic bus to Monteverde Cloud Forest Biological Reserve (Reserva Biologica Bosque Nuboso Monteverde), but I could manage a lift from a local driver for 250 colon. The entrance fee is 18 US$. I did 3 short easy hikes on my own. Not many animals as the guide said, but some stunning huge tropical butterflies and saw lots of monkeys.

The Village of S.Elena was quite busy, with many restaurants, supermarkets, cafes, tourist agencies and even ATM.

I've tried the "quesadillas gallo pinto" (costarican typical chicken dish, with rise and beans) – 6 US$.

8
Jaco'
Back on a early morning bus (6am) to Punta Arenas – (3 US$) for ca. 3.30 h. Once in Punta Arenas, I took another bus to Jaco', not before having had lunch by the ocean – (2 US$).

I stayed in one of the many cabinas for 20 US$, bit far from the village, but just by the ocean. I really wanted to stay by the beach!

Jaco' is an animated village with massive invasion from US. It will get busier and busier over time and I could already see new massive US style resorts coming up.

9

Quepos / Manuel Antonio Reserve

Another early morning bus to  reach Quepos (3 US$) for 1 and half hour journey.

I stayed at hotel Mar y Luna – 15 US$ (negotiating from 20).

With only 0.5c $ I reached the Manuel Antonio National Park – entrance fee – 10 US$. I joined – unofficially – a guided tour…it was the only way for me to see some animals…

The main attraction of the park is the sloth, to be found on threes. With a short 2 km hike I reached the wonderful Playa Manuel Antonio (Manuel Antonio beach). White sand, warm water with emerald colour, stunning!

My trip to Costa Rica finished in Quepos. But I will go back to again to this Country. I heard so much about Isla de Coco (Cocos Island), 550 km off the Pacific coast of Costa Rica, that now I want to go there. Apparently it's a diving paradise… also known to have been the movie set of the first Jurassic Park.

10

David City

My bus from Quepos to David City, in Panama' costed me 20 US$ for 4.30h journey. At the border I paid 1US$ fee and I've been asked to show my return flight to Europe as well as money/credit card!

David City is quite a squalid city…nothing really to say. It was just a stop over anyway. I stayed at Purple house Hostel – 23 US$ a room.

11

Isla Colon / Bocas del Toro archipelago

Quite a long journey to get to Bocas del Toro archipelago. I took a bus from David City to Almirante – ca 8 US$ and 5 hours, and then a boat to Isla Colon – ca 6 US$.

Note, from Quepos to Bocas del Toro via San Jose – ca US$ – 150 one way flight ticket with natureair.

I decided staying at Laguna Hotel – 35 US$ per room. It was very nice and just on the main street.

In the afternoon I hired a bike (4.5 US$) to head to Bocas del Drago beach. I made a mistake and got to Playa Bluff…not bad after all… 5 km of sandy beach and warm blue water!! 🙂

12

Isla Colon / Bocas del Toro archipelago

I booked a tour of the islands for 25 US$ to go to:

Dolphin bay (saw many);
Reef bay opposite to Isla Bastimento for good quality snorkling;
Zapatilla Cays, a coral platforms surrounded by reefs (amazing!!); and
Isla Perezoso with many sloths (Perenzosa means sloth in spanish).

13

Santa Calina

via David City, Santiago and Sona.

All day traveling to reach the pacific coast.

 From Colon island my looong journey started with a boat US$ 6 then a taxi to get to the bus stop 1 US$, a bus to David City 8.5 US$, another bus to Santiago 9 US$, one more bus to Sona 2 US$ and the final bus to reach Santa Catalina 4,75 US$, my final destination.

The stop is just opposite to Panama Dive Center, where I had my appointment booked with Camilo. I booked a dive with him for 130 US$ + 20 US$ for the Coiba National Park entrance fee.

I stayed at Mama Ines, as suggested by Camilo (30 US$ per room). Ok place, with good kitchen.

14

Coiba National Park

The dive was in Isla de Coiba, 2 hours boat journey. The National park is considered the ultimate "natural paradise" , really stunning place. I could manage to see also 2 whales, spectacular!

15
Panama City

My next destination: Panama' City, with mini van – 15 US$ (no changes this time) and 4 hours traveling.

I decided to stay in Panama' Viejo (the old town), the remaining part of the old Panama City and former capital of the country. The archaeological site of Panama Viejo is listed as Unesco World Heritage Site.

I spent the rest of the day walking around. The city is very chaotic, busy, not easy to move with local buses.

The best part I liked is the old town, where I visited the ruin of the old city.

16
Miraflores, Casco Viejo

I visited the Miraflores canals the most touristic area of the city. Went to the Interoceanic Canal Museum (ticket 15 US$) with Imax cinema. From the museum terraces, it's possible to see the passage of the boats and ferries and how the canals system work. The channel is really impressive as well as the history around it.

With a taxi (6 US$) I went to visit Casco Viejo, the city rebuilt after the big fire in Panama' Viejo. Very nice place, full of colonial style buildings.

Went to visit the Mercado dos Mariscos, fantastic place to have sea food  (full meal for just 2,50 US$). FANTASTIC! Very nice also the promenade by the sea.

Spent the evening in Panama city centre, to try the local "movida"…

17
Panama City to Milan

Time to get home.  I tool a taxi to get the airport – 25 US$. Holiday over…nice memories of two very different Countries.
TRAVEL COST LIST
San Jose
– 1 night –


14 $US for a dorms

US$14
Tortuguero
– 2 nights –

15 US$ per person, 20 US$ with breakfast.

US$15
La Fortuna – 2 nights-

Cabinas Jerry
Phone: +(506)2479-9707
web: link

US$20 per day

US$ 40
Santa Elena
– 1 night-

Hotel Sabrega


no website!!!

US$ 20
Jaco
– 1 night – 
I stayed in a cabinas by the ocean. Don't remember the name.
US$ 20
Quepos
– 1 night –

US$ 15
David City
– 1 night –

Purple House International Hostel
Calle C Sur y Avenida Sexta Oeste – San Mateo District, David City, Panama
Phone:+(507)-774-4059
Email:  purplehousehostel@yahoo.com
web: http://www.purplehousehostel.com/

US$ 23
Isla Colon
– 2 nights –

Price per room is US$35 per day

US$ 70
Santa Catalina
– 2 nights –

Mama Ines
Calle Hacia Playa Estero, Panama
email: info@santacatalinasurfpoint.com
Phone: +507 69124919
web: Mama Ines website

Very nice place!!

 US$ 60
Panama City
– 2 nights –

Hotel Aramo
Av. República de Brasil, Panamá, Panama
phone: +507 269-0174
email: reservas@hotelaramo.com
web: http://www.hotelaramo.com/


Price for single room – ca.US$ 40

US$ 80
Transports
Bus ticket from San Jose airport to city centre
US$ 28
Bus tickets from San Jose to Cariari + La Pavona + Boat to Tortuguero
 US$ 4 + US$2 + US$ 4
Bus tickets La Pavona + Cariari + Guapiles + Puerto Viejo de Sarapiqui + San Carlos + La Fortuna
US$ 3 + US$ 3 + US$1+ US$ 3 + US$ 3
 Bus tickets from S.Elena to Punta Arenas + Jaco'
US$ 3 + US$ 2
 Bus ticket from Jaco' to Quepos
US$ 3
 Bus tickets from S.Elena to Punta Arenas + Jaco'
US$ 3 + US$ 2
 Boat, taxi and bus ticket from Isla Colon to David City 8.5 US$ + bus to Santiago + bus to Sona+ bus to S.Catalina
US$ 6 + US$ 1 + US$ 8.5 + US$ 9 + US$ 2 + US$ 4.75
 Minivan from Santa Catalina to Panama City
 US$ 15
 Taxi from Panama Viejo to Airport Panama City
 US$ 25
Trips & Other
 Tortuguero Conservation Area entrance fee
 US$ 10
 Tortuguero – Kayak and turtle watching tours
 US$ 45
 La Fortuna – Volcano tour + bus to S.Elena
 US$ 80
 Monteverde Cloud Forest Reserve entrance fee
 US$ 18
 Manuel Antonio National Park entrance fee
 US$ 10
 Bocas del Toro – Bike hire
 US$ 4.5
 Bocas del Toro – Islands boat tour
 US$ 25
 Coiba National Park entrance fee
 US$ 20
 Coiba National Park Dive
 US$ 130
 Miraflores – Interoceanic Canal Museum
 US$ 20
Meal
Average Meal Price
US$ 5-10
Drinks – Beers
 US$ 2-4
Total Holiday Cost Range per 1 person (15 days) – inclusive of souvenirs, meals and tours – excluding international flights
 US$ 1.100 – 1.300
€ 980 – 1.150
£730 – 850
International flight
Milan to San Jose and Panama City to Milan – United Airlines
€1039  or  £770
Total Holiday Cost Range per 1 person (15 days) – including flight
€2.000 – €2200
£1.500 – £1.620
"A good traveler has no fixed plans and is not intent on arriving." ― Lao Tzu